Arnold Creek Residence

TYPE New construction
LOCATION Portland, OR
STATUS In design
SIZE 4,500 SF



Arnold Creek Residence is a new luxury single-family house near Lake Oswego, Oregon. A concrete plinth supports hovering flat-roofed volumes, while subtle changes in plane animate the facades, protect the glazing, and create sheltered outdoor spaces. The glassy structure appears to emerge from its tree-filled surroundings, offering generous balconies and outdoor spaces that connect the modern interiors to its beautiful natural setting.

Hospitality and entertaining are priorities for the owner, and many spaces were designed accordingly. The kitchen and dining area of the Arnold Creek Residence seamlessly transitions to its outdoor equivalent through oversized multi-slide doors. The outdoor entertaining area includes a full kitchen and a vanishing edge pool. Another entertaining space near the outdoor kitchen features a wet bar and gas fireplace overlooking the pool and green space. While the home is distinctly modern in form, it is also warm and welcoming through the use of natural finishes and warm tones such as cedar clad ceilings.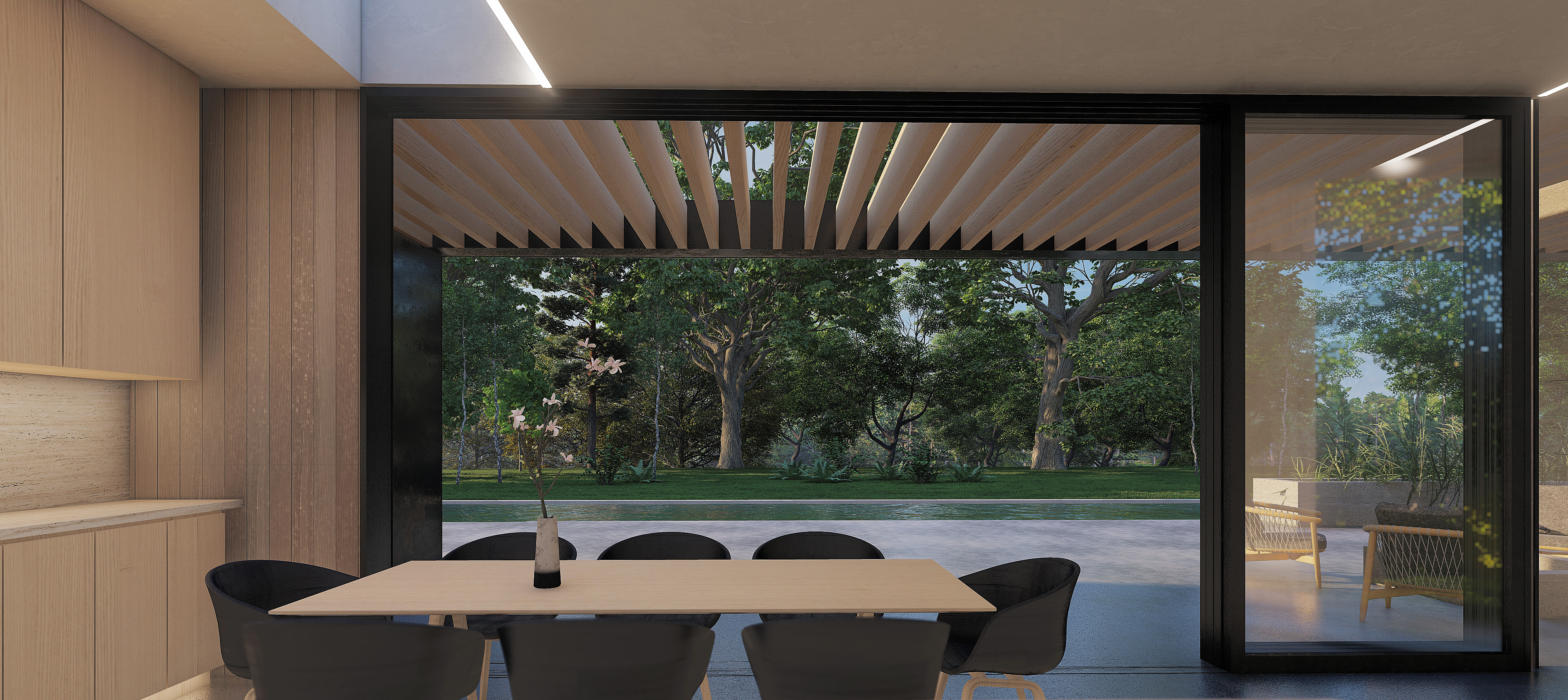 Level 1
Level 2