Hinge House

TYPE New construction
LOCATION Portland, OR
STATUS In permitting
SIZE 2,500 SF


Hinge House is a new cliffside residence for an ambitious couple in the Portland hills. Though the property is only minutes from downtown, it feels completely removed from the city. Living spaces are spread out over four stories, which is unique for a single family house.

Significant challenges of the site include an incredibly steep slope of over 100% and an environmental overlay that further limits the buildable area of the site. We responded by starting with a very limited footprint and stacked living spaces vertically.


The structure grows from its rectangular base and twists to the north in order to capture stunning views of Mt. St. Helens, Mt. Adams, and Mt. Hood. The third level cantilevers twenty feet over the lower levels of the house, which will enhance the experience of standing on the cliff's edge.

A pool, sauna, and wine room at the lower level offer a place for retreat, while a four story climbing wall meanders up the southern facade. A rooftop deck with a spa enjoys incredible views of downtown and the three mountain peaks.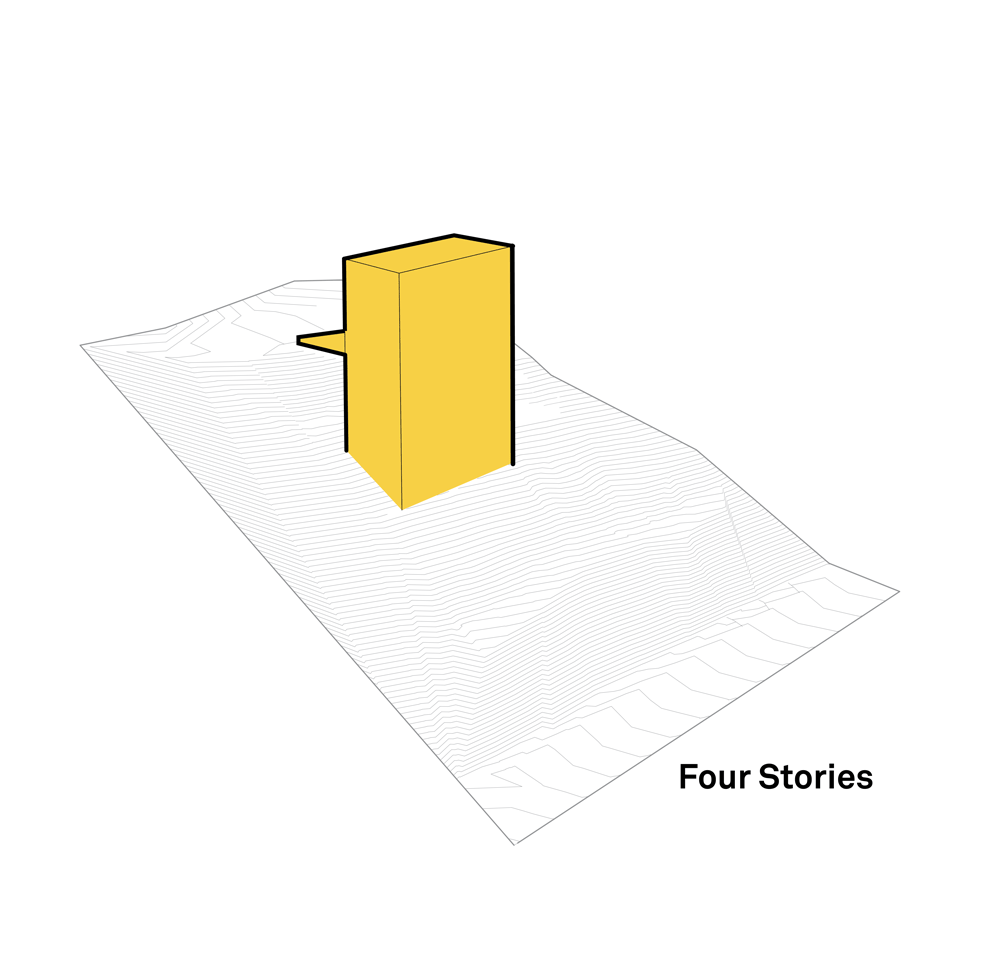 Level 1
Level 2
Level 3
Level 4