Point Robinson Residence

TYPE New construction
LOCATION Vashon Island, WA
STATUS In permitting
SIZE 2,500 SF

Point Robinson Residence is located on the easternmost point of Vashon Island, situated in the Puget Sound between Seattle and Tacoma. This sea ranch inspired home is both a hybrid of modernist and regionalist architectural style that is ecologically sensitive. The home was designed to alter the natural landscape as little as possible in order to preserve the rugged Northwest charm. The ubiquitous wood frame appears to arise from the land, making the structure feel like an inevitable part of its setting. Shed roofs with no overhangs are both modern and functional in allowing wind to move through easily while providing a simplified structural form.


The interior palette continues the sea ranch theme with muted stained wood finishes, creating a warm, northwest modern feel. A sense of warmth and welcome is embedded into the floor plan with multiple family gathering spaces throughout the home. The main living space is connected to the kitchen by a double sided fireplace. A second family living space is tucked away comfortably on the easternmost end of the home. On the second level is the primary suite and an additional bedroom, both featuring views of the surrounding greenery and the Puget Sound. Sliding glass doors open the back of the home to a covered outdoor porch that is joined with a large green space. Leveraging functional and modern elements, Point Robinson Residence is calibrated to the elements of its northwest context.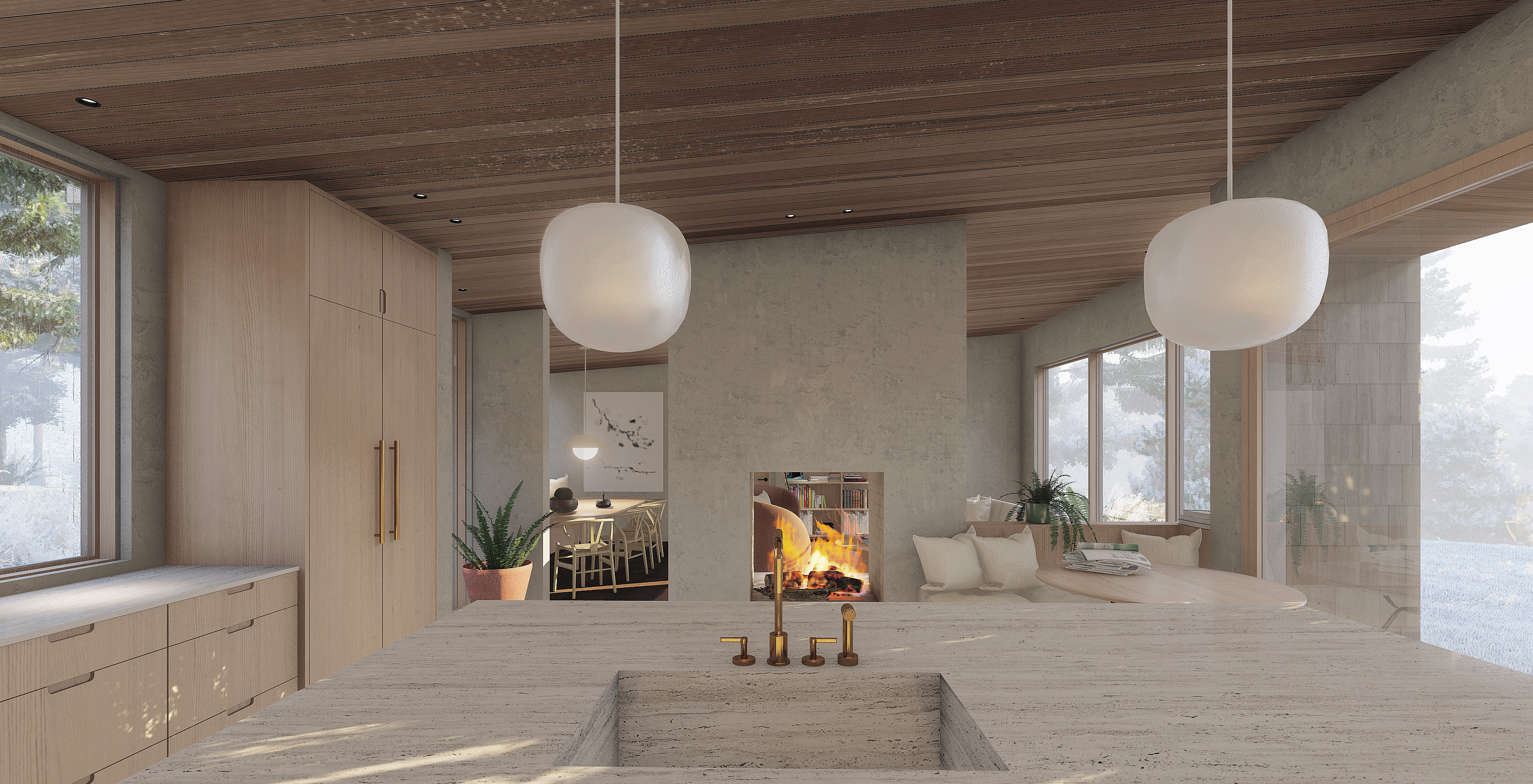 Level 1
Level 2