Powell Butte Residence

TYPE Extensive Renovation/Addition
LOCATION Powell Butte, OR
STATUS In design
SIZE 4,900 SF

Powell Butte Residence is a significant addition and renovation to an existing 1980's structure in central Oregon. Juniper trees, Ponderosa pines and sagebrush spot the landscape of this high desert property. The existing structures will be renovated with new exterior cladding and windows to bring it into the language of the large addition. The new main structure will join the existing home with a glass-clad bridge - this wing will contain all the main living spaces and a new primary suite. Black wood cladding and a black standing-seam metal roof will wrap the main structures. Masonry accents will feature locally sourced basalt stone at the foundation and chimneys to complement the central Oregon high desert scenery and tie the architecture to its natural context.

The interiors will relate to the land with finishes that are warm in tone and texture - natural stone and white oak wood. Floor to ceiling windows and large east facing skylights will illuminate the main wing. On the second level, the primary suite will be warmed with a fireplace in the winters and features a rooftop deck to enjoy in the summers. The entire western face of the home features a partially covered porch with generous views of the Three Sisters and Mt. Bachelor to be enjoyed year round.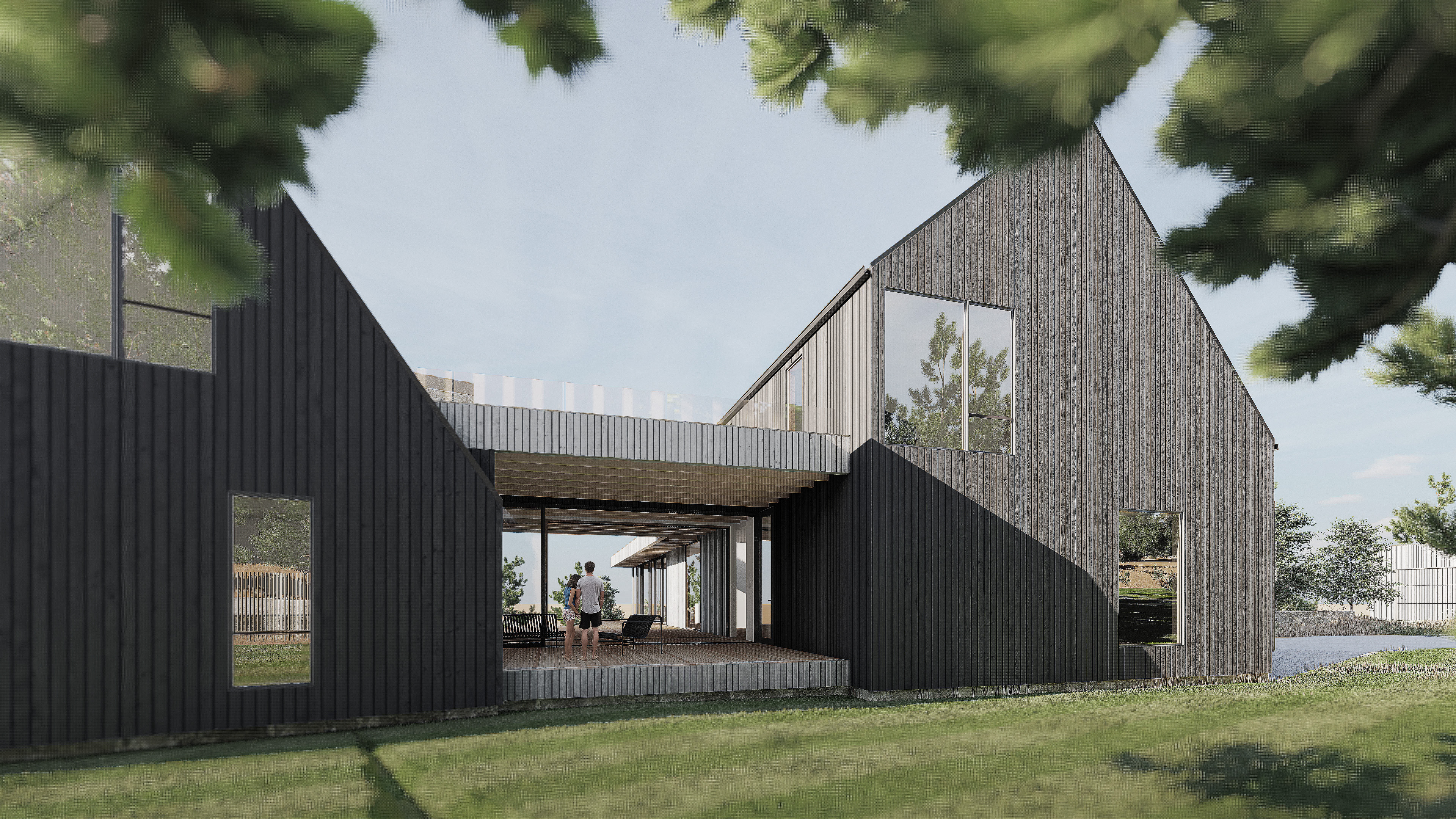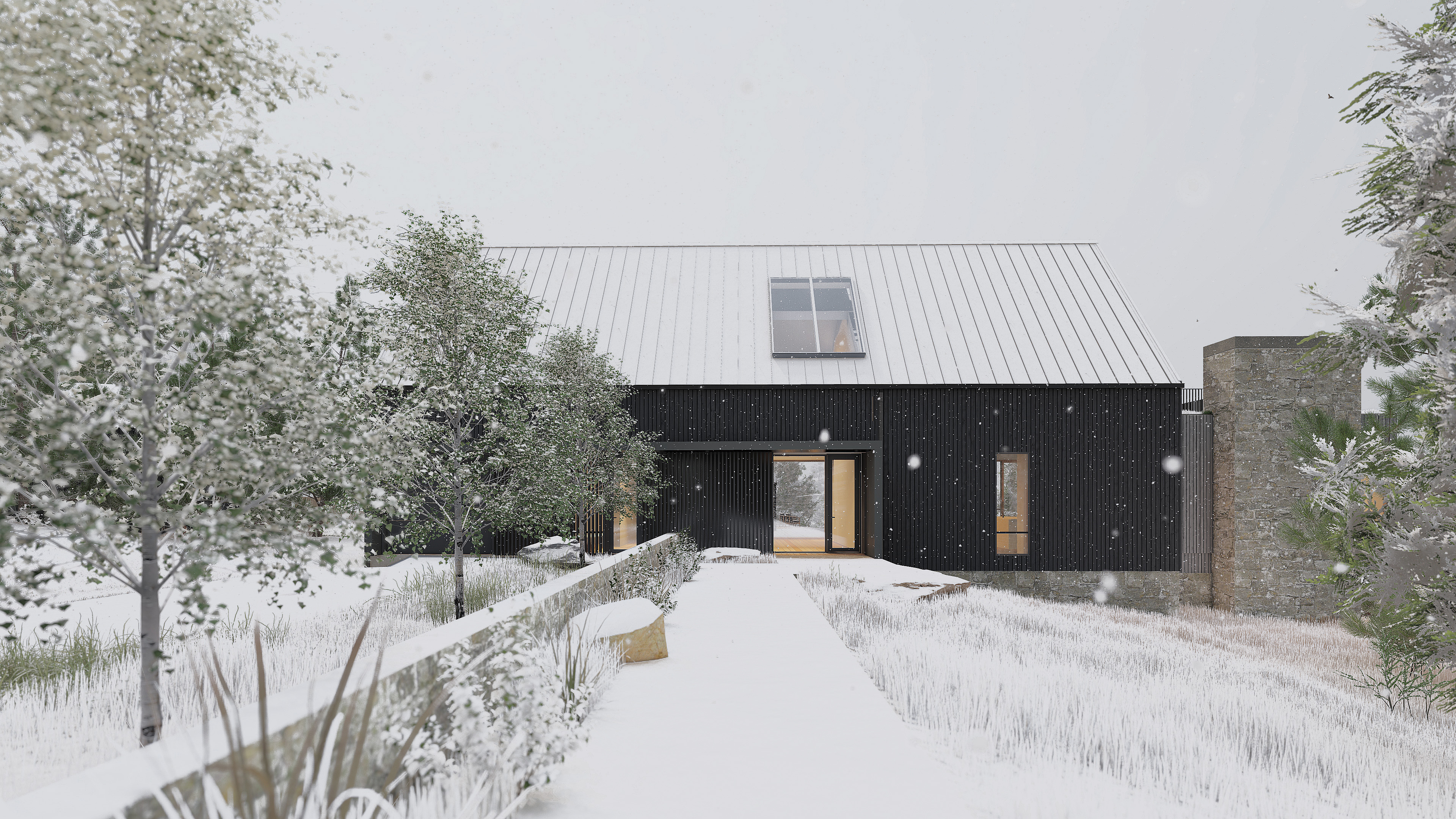 Level 1
Level 2