Southshore Residence

TYPE Extensive Renovation/Addition
LOCATION Lake Oswego, OR
STATUS In construction
SIZE 2,700 SF


This reconstruction of an existing 1960's home is located on the southern edge of Lake Oswego, just south of Portland. The existing home was deconstructed to the ground level and a new second level is being added - it will feature lake views filtered through towering douglas firs. The monochromatic exterior palette is inspired by Nordic simplicity and Japanese naturalism, featuring a black metal roof and vertical cedar siding. Designed with intentional connection to the natural surroundings, all three levels of the home have access to outdoor living space.

A bright, airy interior creates a sense of calm and functionality with light oak flooring and hand hewn finishes throughout. The living area on the main level features double height ceilings with floor to ceiling windows that direct the eye outward, drawing the tranquility and the lake and leafy surroundings into the home. On the second story a mezzanine leads to the primary suite and children's bedroom that both feature sliding glass doors opening to outdoor patios. In contrast to the openness of the main living area, the home also features beautifully restrained secondary spaces. On the basement level a sauna is subtly tucked away, creating a space for a peaceful retreat. This level also houses an additional family gathering space, two guest bedrooms and a finished covered patio that opens to the backyard. The interior aesthetic of the home embraces the concepts of minimalism and wabi sabi using texture and organic shapes to create dynamic harmony.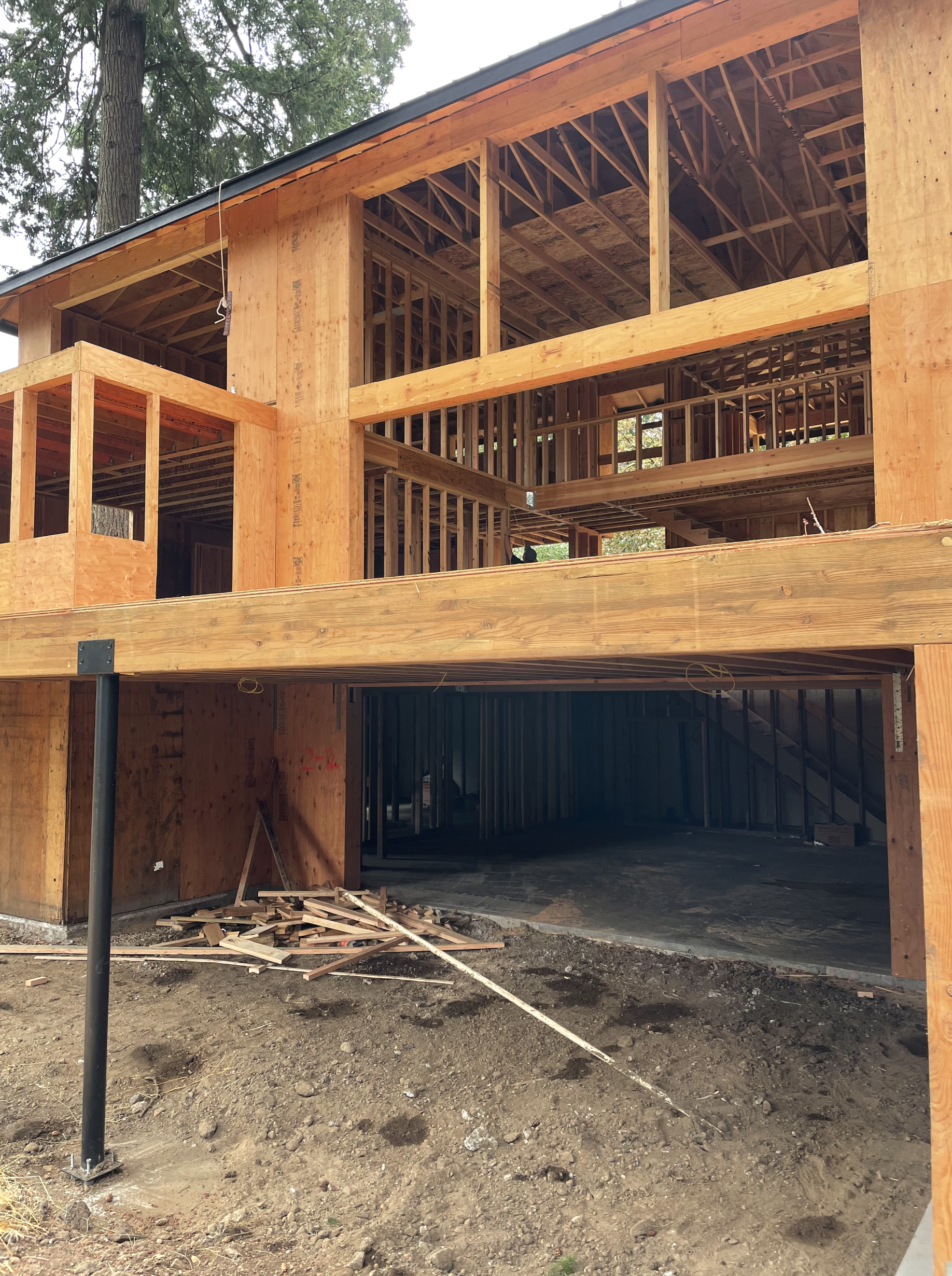 Basement
Level 2
Level 2